Services
If you don't see YOUR need on our list… please contact us. If it's electronic, we can likely help you fix it.
If you are within our territory and need us, we WILL come to you. Or if you prefer, you can ship a problem board or device to us for diagnosis and repair.
We have a parts inventory of unique and hard to find items.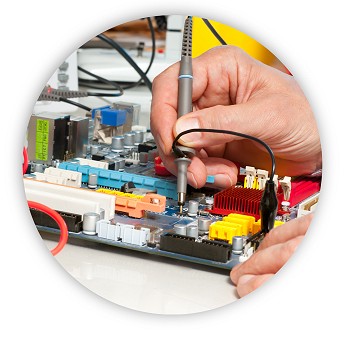 Meanwhile, our list of repair services includes:
AC drives
DC drives
Power Supplies
Encoders
Counters
Timers
Temperature Controls
Test Equipment
Industrial PC Boards
Stepper Drives
PLC's
Transducers
SCR Controllers
Pressure Controls
If it's electronic, we will be happy to evaluate it for repair.